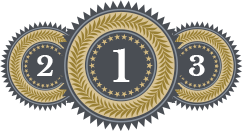 We will fight to protect your legal rights under the law.
Have you been injured? Are you frustrated with the process? Do you have medical bills stacking up? Are you in pain? Is the insurance company treating you terribly? Are you needing aggressive representation? Need a Lawyer Now?
Serious car crash →
Drug side effects →
Truck accidents →
Semi-truck collision →
Motorcycle accidents →
Wrongful Death →
Experience as a Doctor AND Personal Injury Lawyer
Ramji Law Group brings years of experience to the table when representing clients in the Houston, and San Antonio, TX areas. It is best to have someone who knows the law and who actually wants you to collect on your claim.
Ramji Law Group will do everything in our power to see you are awarded what is due to you for your pain and suffering plus any time and wages that may have been lost due to the accident. Seeking professional advice from a Houston injury attorney will help you determine the importance of filing the claim for compensation in a prompt manner.
Have a free consultation with a professional Houston injury attorney and take your decision accordingly. Make the right choice by hiring a reputable injury attorney.
Unsure of whether you need an attorney? FREE Case Consultation with a Houston Personal Injury Lawyer Today.
Don't worry about the cost, we don't get paid unless you do. By employing professional services, you will be in a position to enforce your claims with a lot more confidence. Do not take the decision on your own.
Having the advice, support and assistance of a professional Houston injury attorney will have a huge impact on your attempt to secure compensation.
Instead of proceeding ahead without any knowledge or understanding of the difficulties involved, you will operate in a confident manner because you have the assistance of a person who is skilled and qualified to tackle this task. Call or email us for a free case consultation
OUR PRACTICE AREAS
Personal Injury
Let our team of car accident attorneys deal with the insurance company, its adjusters and lawyers for  you.
Diminished Value
You've been in an accident that wasn't your fault, your car is worth less, we'll fight for the Diminished Value.
Prescription Drug Lawsuits
If you or a loved one has been injured by a prescription medication, contact our firm immediately.
Medical Device Lawsuits
Medical devices sometime do not work as intended or fail causing serious injury or even death.
18-Wheeler Wrecks
The mass of an 18-wheeler can cause extensive damages, injuries or death. Call us to investigate the accident.
Defective Parts
With thousands of working parts in a car some accidents are caused by defective parts. Let us fight for you.
Motorcycle Crashes
Motorcyclists are at a greater risk on the roads. If you've been injured call us to investigate your case.
Work Injuries
With chemical refineries and maritime accidents prevalent in our area, call us if you or a loved one has been injured.
What Sets Us Apart?
Houston has hundreds of personal injury lawyers but how many do you know that are a lawyer AND a doctor? You can't depend on the insurance company to take care of you when the bills arrive, they have their lawyers and you need Ramji Law Group. With our no fee guarantee. We don't get paid unless you get paid.
– 1995

, Biology Degree

Adam Ramji graduated from the University of Houston with a Bachelors in Biology.
– 1999

, Medical Degree

Soon after undergrad, Adam moved to Dallas to attend Parker College of Chiropractic.
– 2004

, Law Degree

After opening his medical practice, Adam pursued his law degree at South Texas College of Law where he graduated and immediately opened his own law firm.
– 2017

, Growing

With a Houston staff of 25+ and satellite offices throughout Texas, Ramji Law Group continues to grow and serve the community.